Budding Entrepreneurs, Here's Your Chance to Learn the Ropes
Thursday, April 11, 2019 11:00am - 12:00pm School of Business Room 124
Past Event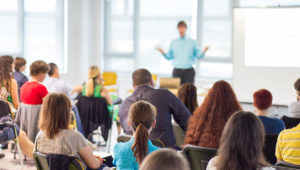 A panel of LI entrepreneurs will be on hand to discuss their careers and the start-up process, give advice to future entrepreneurs, and more. Reserve your seat here.
The event is part of the Business Forum Series, sponsored by the School of Business.
For more information, contact Dr. Paulette Nadel; 631-794-6226.
Help spread the word. Print and post this flyer.
Published on April 8, 2019