Celebrate Asian/Pacific Islander Heritage Month
Tuesday, April 2, 2019 10:45am - 2:00pm Campus Center Ballroom
Past Event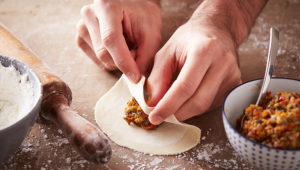 It's Asian/Pacific Islander Heritage Month, and food is on the menu. Come celebrate both Asian and Pacific Islander culture, and enjoy their cuisine.
For those who come hungry, there will be sushi- and dumpling-making lessons. It's first come, first served if you want to participate.
The event is sponsored by the Student Government Association and the Office of Student Activities. For more information contact Lukas Miedreich; 631-794-6259.
Published on April 2, 2019