Calling Student Entrepreneurs Who Want to Launch a Business
Friday, February 22, 2019 11:00am - 1:00pm School of Business Room 221
Past Event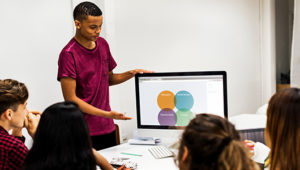 The School of Business Business Plan Competition is coming up later this semester, but if you are a student entrepreneur who wants to compete and don't know how, then the Business Plan Competition Workshop is for you.
The Business Plan Competition encourages students to think Shark Tank. You will compete for funding, and a trip to the NYS Business Plan Competition. The FSC competition is open to students in all fields of study.
Workshop speakers include Erica Chase-Gregory, regional director of the Small Business Development Center; Professor Carol Lane, Business Management Internship Coordinator and executive director of the Long Island Capital Alliance; and Dr. Jing Betty Feng, assistant professor in the Department of Business Management. Free lunch will be served.
If you know now that you'd like to enter the Business Plan Competition, register here.
For more information contact Natalie Walsh; 631-420-6208.
Help spread the word. Print and post this flyer.
Published on February 11, 2019