Dental Hygiene Students Win Scholarships from Henry Schein, Inc.
June 25, 2018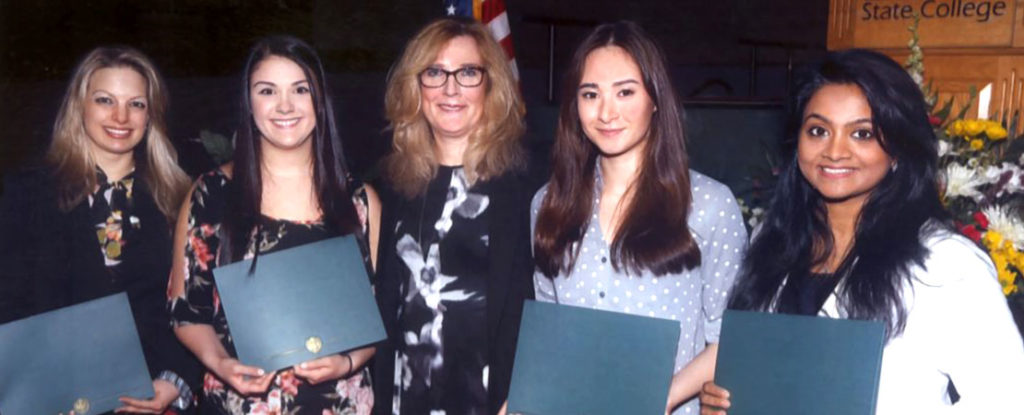 Five FSC dental hygiene students have earned Henry Schein Academic Awards. The students are Rosalie Forrester, Amanda Catania, Erika Bowring, Riya John and Dorine Lafosse.
In presenting the awards at the Department of Dental Hygiene Pinning and Awards Ceremony last month, Maureen Knott, vice president, Product Advertising and Marketing for Henry Schein, said: "Dental hygienists play a crucial role in delivering quality oral health care and helping patients maintain their overall health, and we are pleased to support the next generation of hygienists with our Henry Schein Academic Awards.
"This year's recipients embody Farmingdale State College's reputation for fostering talented and hard-working oral health professionals of tomorrow, and we look forward to seeing all that they accomplish in the future." Knott  is also a member of the Farmingdale College Foundation's board of directors and an alumna of FSC.
With more than 22,000 employees serving more than one million customers globally, Henry Schein Inc. is the world's largest provider of business, clinical, technology, and supply chain solutions to enhance the efficiency of office-based dental, animal health, and medical practitioners. It also serves dental laboratories, and government and institutional health-care clinics.