Save the Date: Car Free Day LI 9/21
June 19, 2018
The 6th Annual Car Free Day LI will be observed Friday, 9/21.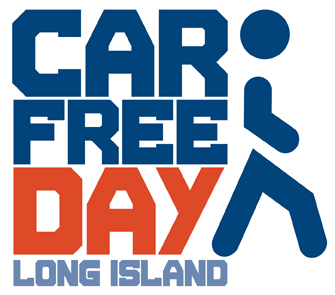 This year, Car Free Day LI will be marked by an entire week of events, under the banner of LI Mobility Week. Details will be available soon.
FSC has participated in this international event for the past five years, and our participation has shown a dramatic increase – from 8 pledges in 2013 to 548 for 2017.
However, in terms of bragging rights with other colleges, we are in fourth place with Stony Brook, Adelphi and Suffolk Community College pulling in more pledges.
Please start thinking about how you can help reduce your carbon footprint on 9/21. And let's see if FSC can move up in the rankings.
Pledge now to be car-free .