Incorporating Travel into a Degree Program
September 26, 2017
Wednesday, 9/27, noon – 1 p.m.     Greenley Library CTLT Seminar Room, 2nd Floor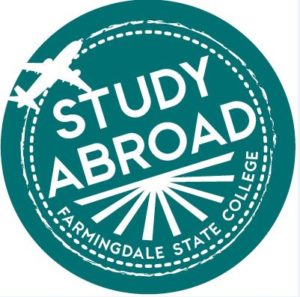 This presentation is intended for academic advisors that want to explore study abroad opportunities for their students.
Academic advisors are a key element in ensuring that students reach their educational and career goals. Advisors offer educational solutions consistent with a student's stated goals, interests and abilities.
Join the FSC Study Abroad staff to learn how your students can fulfill the study abroad applied learning category. Topics include:  FSC and SUNY study abroad resources, application process, upcoming faculty-led programs and course mapping information.
A brown bag lunch will be provided. RSVP to CTLT@farmingdale.edu to ensure your lunch is ordered. For more information, gelleska@farmingdale.edu; 631-420-2420.