Sustainable Garden Honey Sale
September 15, 2017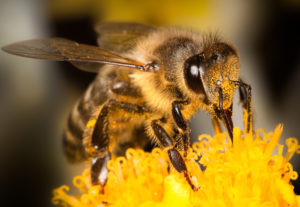 Saturday, 9/23, 12:30 – 1:30 p.m.     Sustainable Garden Kiosk at the Teaching Gardens
Our campus bees have been hard at work at the Department of Urban Horticulture and Design's Teaching Gardens, producing gobs of honey. Now that the honey has been bottled, it will be for sale at the Kiosk of the Sustainable Garden on the 23rd. The price for a one-pound jar is $12 (cash only). All proceeds assist the department's efforts to keep building  the Sustainable Garden. The honey sale coincides with  the department's Fall Symposium – The Garden is Art.
For more information, mailto:michael.veracka@farmingdale.edu. Also, visit the Instagram page.
Please print and post this flyer: Honey sale.