FSC "Best College" Ranking Even Higher than Last Year!
September 15, 2017
The just-released 2017-2018 U.S. News & World Report Best Colleges survey ranks Farmingdale as one of the best regional colleges in the north. Among all public colleges in the north region, Farmingdale placed 7th – two spots higher than last year's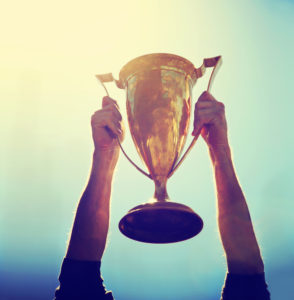 rankings.
In addition, when compared to both public and private colleges in the north, FSC placed in the Top Twenty (#15). Farmingdale also ranked well in the Diversity Index, Best Colleges for Veterans, and 2nd in the Least Debt Upon Graduation category.
And that's not all. Farmingdale ranks 12th in the nation among all colleges and universities with an enrollment increase of 33.8 per cent over the last 10 years, according to a survey by the Chronicle of Higher Education. The College has enrolled more than 9,600 students for the 2017-18 academic year, giving it the second largest undergraduate population among four-year institutions on Long Island.
"This is further evidence that Farmingdale State College provides both high-quality education and great value," said President Nader. "That is reflected in our strong regional reputation for high-quality programs, retention, diversity and affordability. Our graduates possess a degree that is held in esteem by Long Island employers and often begins their careers without the burden of college debt."
Said SUNY Chancellor Kristina M. Johnson: "Each of SUNY's 64 colleges and universities help our students find their purpose and their passion. Whether it's in research, education, outreach or engagement, our colleges and universities strive to achieve excellence in everything they do. We are thrilled that so many of our SUNY campuses have again received favorable rankings by U.S. News & World Report. While we appreciate that rankings are one indication of quality, it does help demonstrate that SUNY is one of the best national education systems. Congratulations to each of the SUNY campuses recognized by the 2018 U.S. News and World Report rankings."
U.S. News & World Report categorizes schools by their mission, and uses up to 16 indicators of academic excellence in arriving at their rankings.  Schools in each category are ranked against their peers.